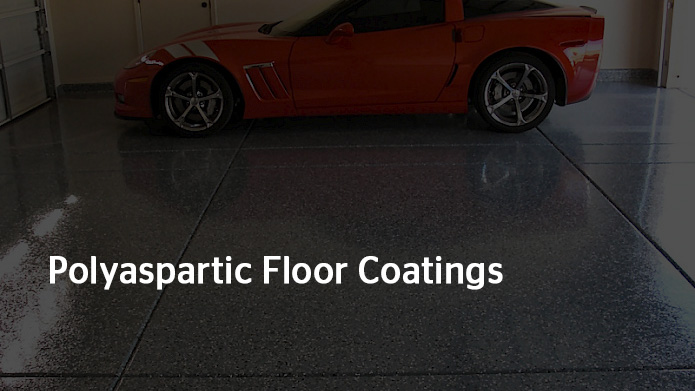 This year Garage Masters introduced a brand new service to our line up and it was a HUGE success! We are very excited to introduce our NEW floor coatings. Many of you have probably heard of epoxy coatings for garage floors, however there is an even better product out there; Polyaspartic Coatings. While both are concrete sealants and result in a hard, smooth surface for your floor, there are many great benefits to going with a polyaspartic coating vs. an epoxy.
Polyaspartic coatings are very fast drying and can be fully dry within 1 hour so that you can get back into your garage very soon after it has been applied, rather than the estimated 72 hours that it takes for an epoxy coating to dry. It has low to no VOCs and is virtually odor free. Polyaspartic can also be applied in a wide variety of temperatures and weather conditions, whereas Epoxy cannot be applied when the temperature is below freezing.
A great benefit to going with a polyaspartic coating is that it is stain & scratch resistant as well as UV resistant, while epoxy is less resistant to abrasion and tends to fade from UV exposure. It is also resistant to many commercial and industrial chemicals as well as there will be no hot tire pick up. Polyaspartic is 3x more durable than an epoxy and it comes in many different colors with an option of decorative chips for more traction. It is a fantastic product for high traffic areas.
Call now, don't wait to get your FREE quote!
To learn even more about this amazing product, the different type of coatings & colors, as well as how the flooring is applied; check out the link below: