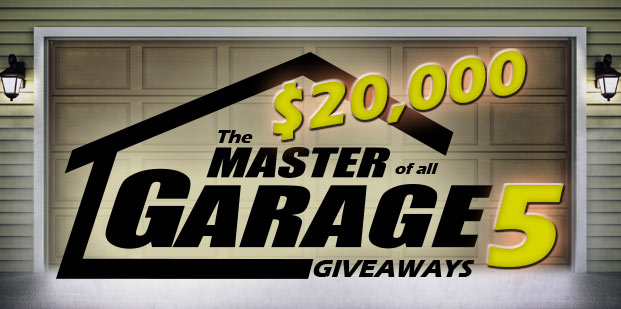 Is your rundown garage ready for the graveyard? Well you're in luck! For the 5th year in a row we've partnered with our friends at 92 Citi FM, Boston Pizza and McMunn and Yates to give YOU the garage of your dreams!
Submit a photo of your ramshackle garage and tell us why you should win, then get friends and family to vote. Submissions with the most votes get an invitation to the exclusive finale party at Boston Pizza. 150 lucky finalists will receive a garage key code...if yours opens the garage, you're the lucky winner of a double detached garage worth $20,000! Sounds great doesn't it?
How to Enter:
Take a picture of the eyesore, or the open space where the new garage would go.

Upload your photo here and explain why YOU should win.
*How to tag Garage Masters in a Facebook post:
Start by typing the "@" sign in the comment field on the post. Then start typing 'garage masters' and your friend's and family's name. A list of names that match what you've typed should pop up in a drop down list. See below for an example. Choose Garage Masters and all of your friend's and family's name from the dropdown list. Everyone you've selected will receive a notification that they've been tagged in a comment.

Other ways to enter:
92 Citi FM Empire Members: login at www.92citifm.ca to redeem rock points to enter to win!

Listen to our friends at 92 Citi fm to win an invite to the finale. On-air on Wheeler in the Morning with Philly & Reena and Shadoe & Nancy. (1 qualification awarded per week)